How Normalyze helps you secure the data within everything you run in the cloud
Data Discovery and Classification
Cloud Architecture Diagram for DevSecOps
Automate data discovery & classification across all clouds
Discover, classify, validate all data – including shadow datastores, abandoned data stores – across all cloud accounts. Inventory structured & unstructured data across cloud native databases, block storage, and file storage services. Enable security teams to stay in lock step with data and engineering teams.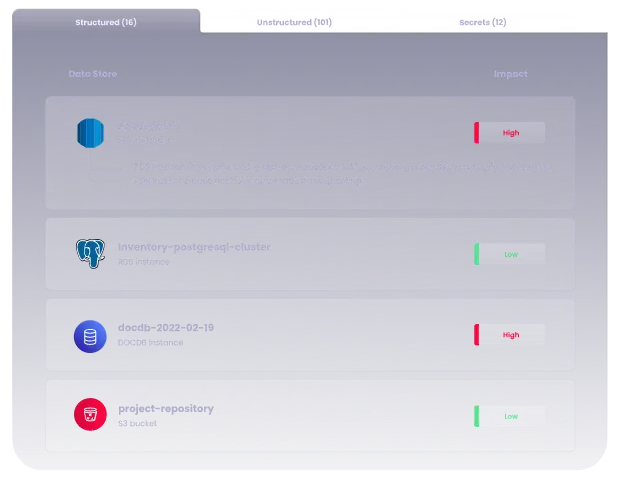 Track data access permissions & enforce least privilege

Get access privileges and compare against actual usage to identify dormant users and excessive privileges. Normalyze evaluates the complex cloud access control configuration – resource hierarchies, service account decision trees, IAM roles, individual resource level policies etc. – to give security teams a simple, accurate view of access privileges for all cloud data stores.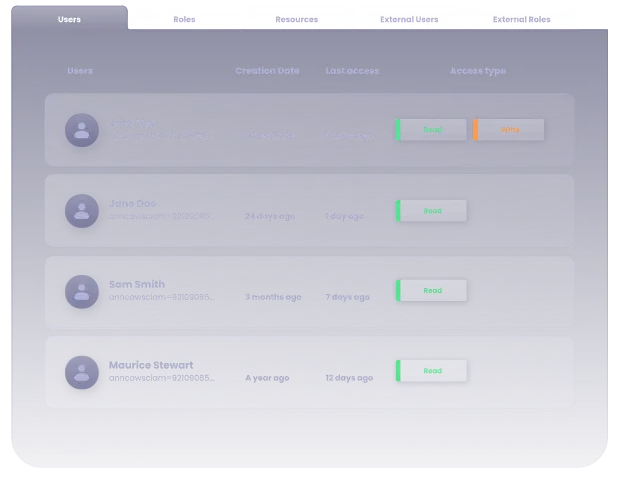 Prevent cloud data exposure and minimize attack surface
Identify data at risk by continuously checking data stores and associated resources for misconfigurations, detecting vulnerable applications and exposed resources with access to sensitive data. Enable security teams to stay in lock step with data & engineering teams, and rapidly evolving cloud application architectures as well as changes to microservices and data stores.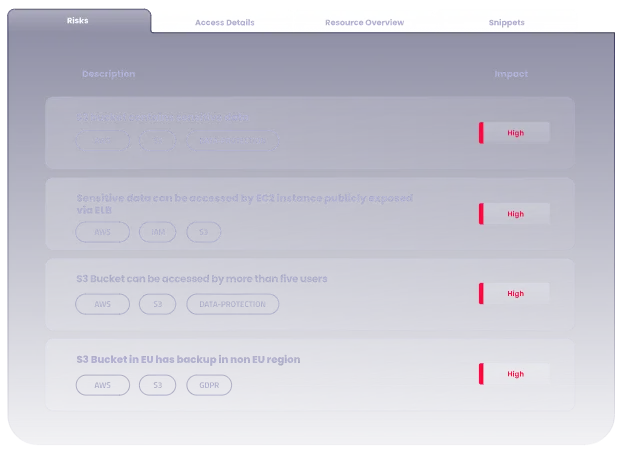 Proactively monitor for compliance with regulations

Stay ahead of compliance and audit needs with continuous checks against key benchmarks and associated controls. Utilize Normalyze's cloud data catalog, access privilege intelligence, risk detection capabilities as evidence for compliance audits.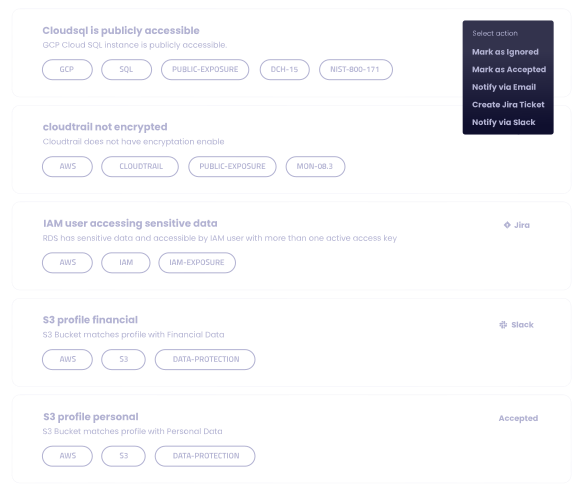 Visualize & query graph of cloud data for ad-hoc investigations

Automatically visualize & monitor variations in cloud environment and impact on risk for cloud data. Compare snapshots across time frames to uncover changes and establish root cause while investigating data security incidents. Build custom queries based on any cloud resource/attribute to identify risks across the environment.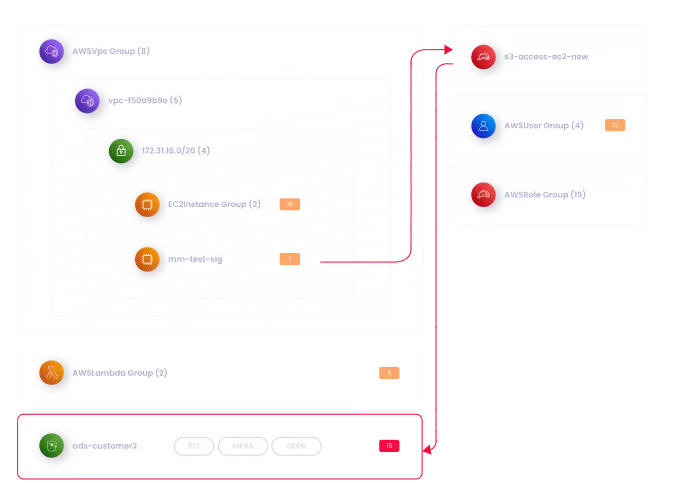 Trusted by global CISOs & security experts
Continuously discover data stores, sensitive data, identities & access privileges
Bernard Brantley, CISO at Corelight
"Normalyze data-first cloud security offering is a game-changer. It's ideal that I can use the same platform as my engineers and DevOps teams, giving us the ability to visualize our cloud environments in real-time and create signatures that combine sensitive data with access details, configurations, and vulnerabilities to continuously discover attack paths and drive remediation."
Drew Daniels, CISO at Secureframe
"One of biggest challenges today for CISOs is the amount of data created, replicated. Normalyze discovers, classifies, shows access, and risk to the enormity of that data. Without Normalyze you will be exposed."
Sri Gopalakrishnan, VP Enterprise Data Platforms at PayPal
"Data security is important to any enterprise company that wants to protect its brand and reputation. The key to keeping customer data safe and secure is to know where data resides, who has access to it and how it moves. Protecting customers' data in cloud environments requires companies to scan, catalog and classify it in order to detect and prevent unauthorized access to sensitive information. I am impressed with the product Normalyze has launched and I am confident on the impact it will have in protecting data for enterprises."