Our agentless data discovery and scanning platform is easy to connect to any cloud account (AWS, Azure and GCP). There is nothing for you to deploy or manage. We support all native cloud data stores, structured or unstructured, across all three clouds.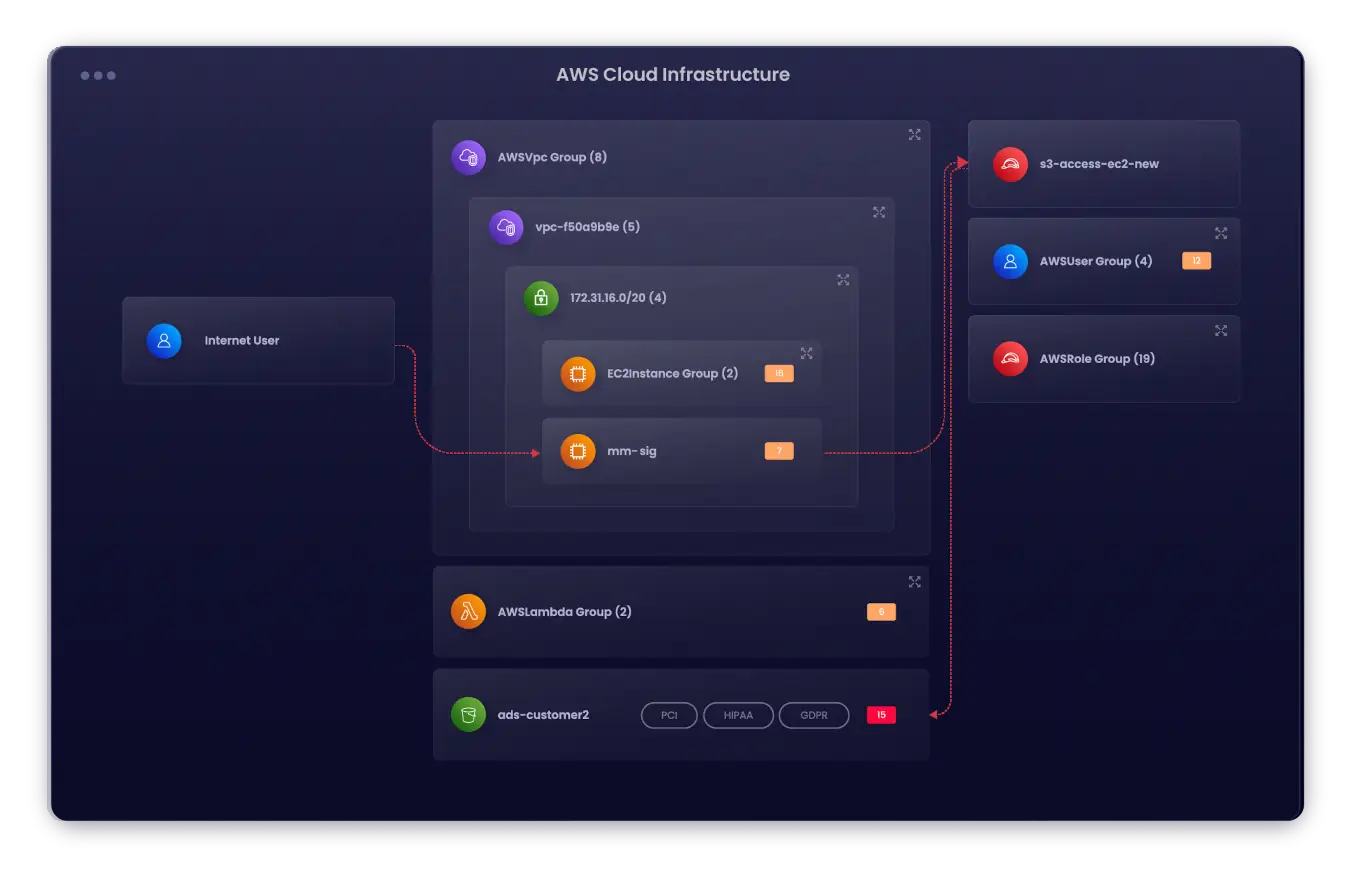 100% agentless scanning architecture
Normalyze scans both structured and unstructured data within your cloud accounts and only collects metadata to add to the Normalyze graph. No sensitive data is collected at any point during scanning.
Comprehensive end-to-end data discovery and classification

We perform a series of scans within your cloud environment to:
Stay ahead of audits with continuous checks against regulatory compliance benchmarks, such as PCI, HIPAA, GDPR, etc.
Identify public exposure, excessive data permissions and risky data access.
Discover application blueprint and vulnerabilities.
Display a graph of access and trust relationships that includes deep context with fine-grained process names, data store fingerprints, IAM roles and policies in real-time.
Quickly locate all data stores containing sensitive data, find all access paths, and score potential breach paths based on sensitivity, volume, and permissions to show all breaches waiting to happen.
Simple and easy
onboarding
Fully cloud-based, agent-less (nothing to deploy), 10 minute time-to-value
Normalyze deploys functions in your cloud environment to do the discovery and scanning of data, access, and permissions. It's a fully automated process and all results and workflows are accessible through the Normalyze UI or APIs.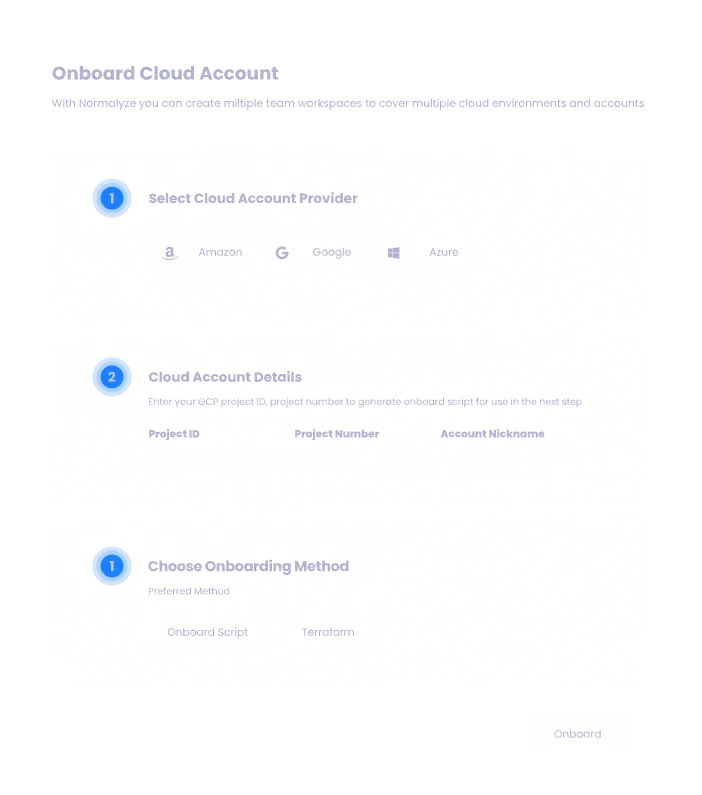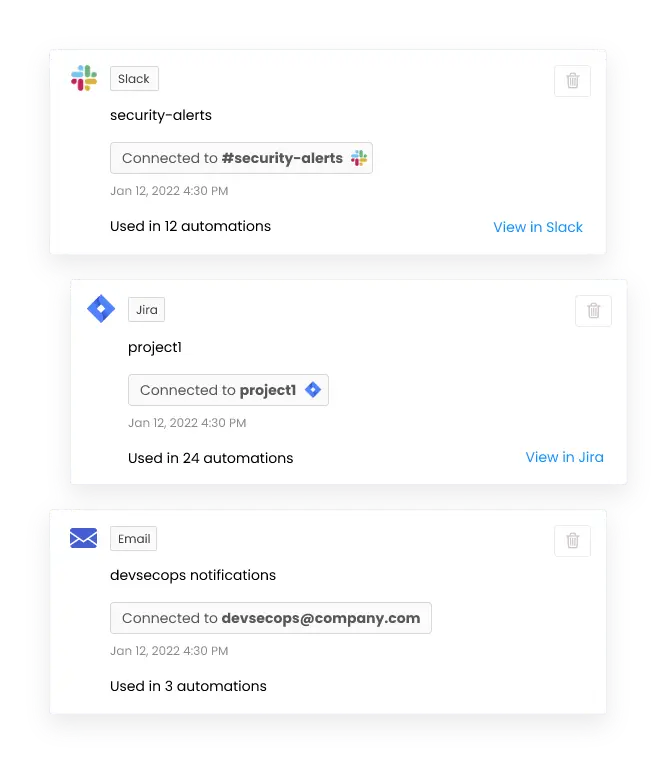 Integrations and automations
Normalyze provides out-of-the-box integrations with 3rd party ticketing, notification and automation platforms
This helps security operators to collaborate with DevOps and cloud engineering teams to fix problems in a timely manner and remediate risks.
Out of box integrations include:
Slack
Jira
Email
Webhook
We thrive on innovation, collaboration, transparency and building great tech, while having fun and creating a community around our customers, partners and employees.